It seems that House Democrats are undeterred by this finding. It "is unlikely to stop House Democrats from approving the bill as soon as Thursday evening."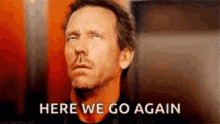 This may not sound so dramatic, but if they pass it as is, the situation could be disastrous for the Democrats in two ways:
1. The Republicans have yet another reason to accuse Biden of being weak and ineffectual because he promised that this bill would be fully funded. Chop a few more points off that sinking approval rating.
2. The bill can't pass the Senate in that form because Manchin specifically said he won't add to the deficit. This means that the negotiations and squabbling will begin all over again, with the Democrats continuing to show the nation's undecided and independent voters that they are just going to keep jabbering about this bill, and can't get their act together.
As this independent looks at it, I'm looking at a choice between the party that wants to bring a copy of Balzac to a gunfight, and the party that wants to bring an AK-47 to a book discussion club.