Yelich had another big game, with two dingers. If he has another one tomorrow, he has a chance to win the first triple crown in the National League in more than 80 years! The last guy to do it was "Ducky" Medwick in 1937. (It has been more common in the AL, where there have been six post-Medwick triple crowns including one in 2012.)
As of now, with one game remaining, here are the stats:
Batting Average: he has it locked.
Homers: he's tied for the lead
RBI: he's two behind the leader.
He will definitely play tomorrow because the game is important to the Brewers, who are deadlocked with the Cubs, with one game to play.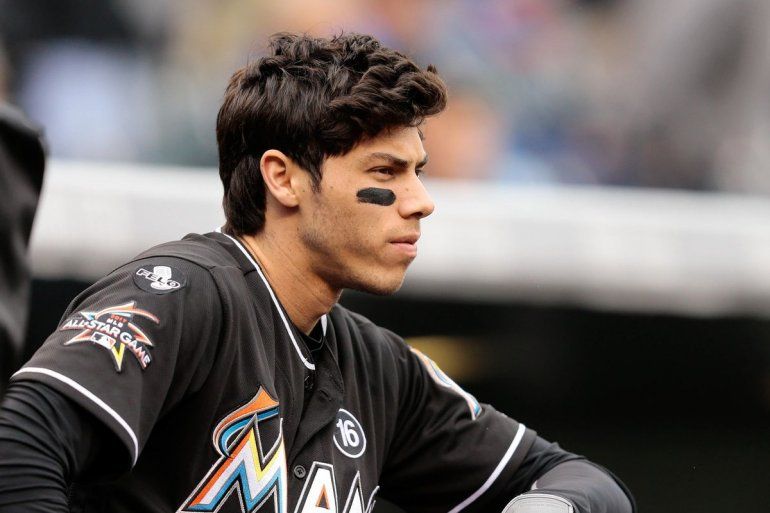 It's hard to believe the Marlins let this guy go. They drafted him, developed him through the majors and minors for eight years, then traded him to get prospects and keep payroll low.
And now it seems that he'll be the league MVP.
And the Marlins have the worst record in the league.
Being a Marlin fan must be one of the most frustrating things in sports. They do this all the time. Yelich was the fourth key starter traded by the Marlins under their new CEO Derek Jeter. They also dumped last year's MVP (home run king Giancarlo Stanton), plus speedy stolen base king Dee Gordon and an all-star left fielder in Marcell Ozuna (whose triple crown numbers last year were better than Yelich's this year). Yeah, that's right. In Stanton, Yelich and Ozuna, they dumped their entire outfield. And not just any outfield, but arguably the best in the majors.
This is not something that began under Jeter. The Marlins have done this for decades. After their World Series win in 1997, they basically jettisoned the entire team and lost 108 games the very next year.
---
Another interesting thing to watch tomorrow in the NL:
Although the five playoff teams have been determined, two of the three division champions have not! The Brewers and Cubs are tied in their division, and the Rockies and Dodgers are tied in theirs. They will be trying their best tomorrow. Nobody wants to be a "wild card" team, because that requires a one-game playoff to make the REAL post-season.
The teams do not play one another, so it is possible that both division races may result in ties. If that happens, there is a one-game playoff between the deadlocked teams. The loser (or losers, if both divisions end in a tie) will then face a second one-game playoff with the other wild card team.