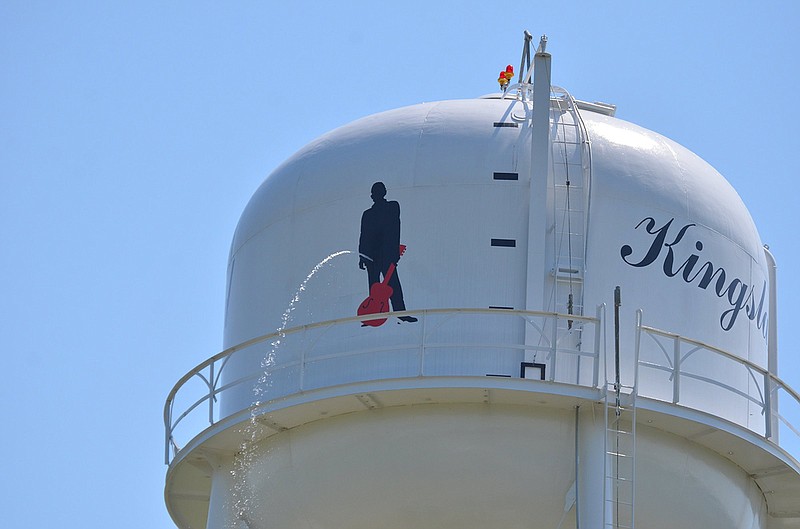 You Belgians may have the Manneken Pis, but we have the Maninblack Pis.
That's a great line. I wish I had thought of it, but I swiped it from the comments section. Also from the comments section, here's another classic from the same genre: Johnny Cash, Not Wearing Black, in a Bush eating Cake.
This is probably the least popular in the Cash-Cake-Book series. I guess my favorite is Johnny Cash in a cake, eating bush.